Portrait of the Artist's Parents
1989, Acrylic on Paper
"I first met Gene at a neighbor's home. Before we knew it, we had commissioned him to do a portrait of our children, Jackson and Elizabeth on the beach at Sea Island. Gene and I often joked that since the price of the painting was pretty low, I could only boast of being a Buddy of the Arts… not a Patron of the Arts"." — Henry Benedict
SILKSCREENS AND DRAWINGS
Good Luck Everyone! Love Gene….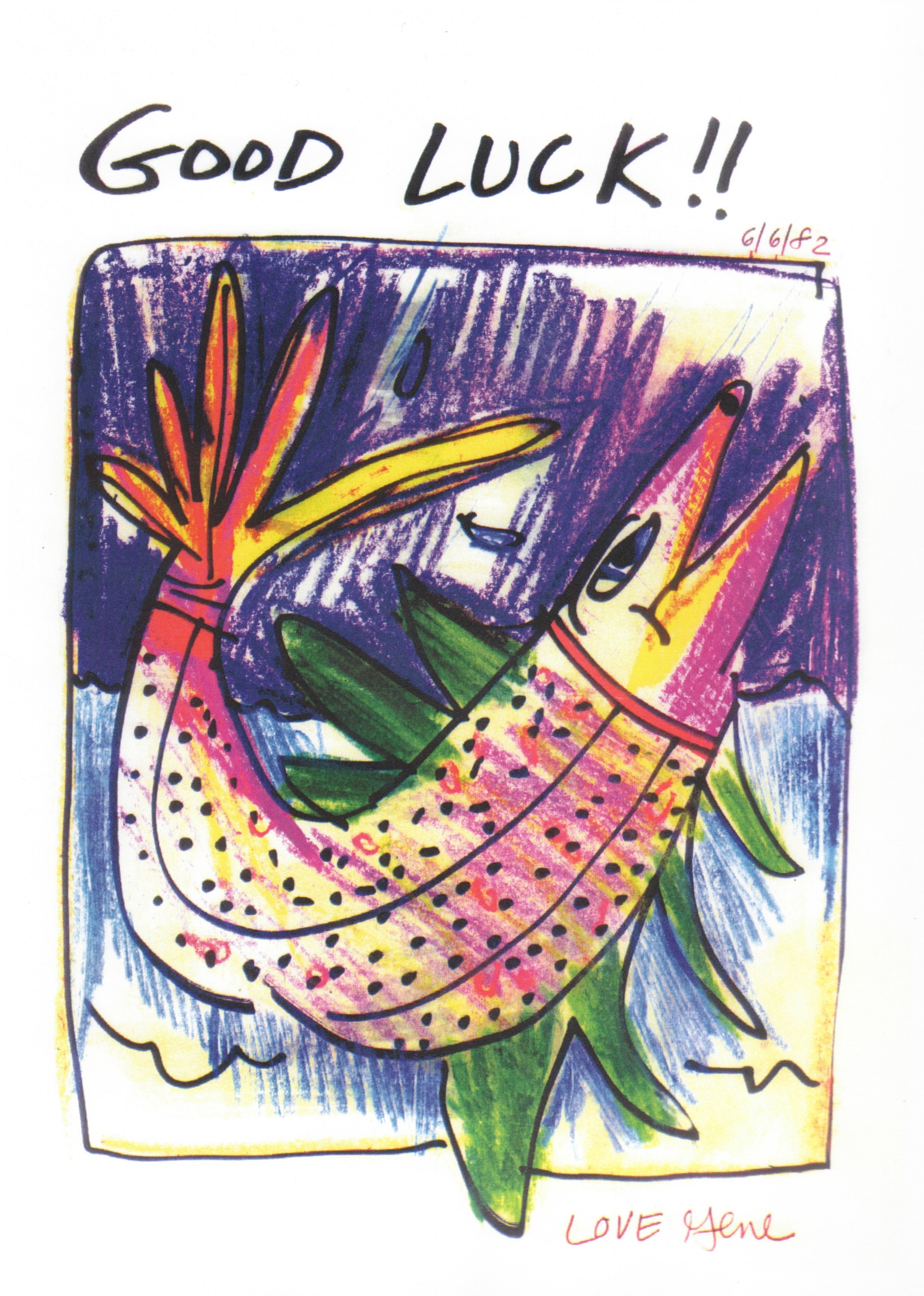 What! Life! Pain!
(laughin' and dancin' and paintin')
You titled it! Permanently.
Who's gonna give the fun now?
Mr. Prankster:
You delivered the love,
(Wake up!) and splashed joy,
with a priest's care
and Pan's abandon.
You wildfire you!
Hoisting pretense
and flying hilarity
You own laughter.
We miss you, Backyard Buddy
We grieve, Mr. President.
We celebrate your enormous generosity.
Thank you for all your love, Gene-o.

— Geddes Dowling, Dowling Architects